Volume submitted to the publisher October 24, 2023!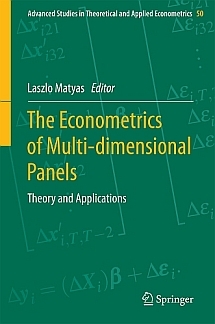 Link to the 1st edition's Springer page:
First Edition, 2017
Link to the 1st edition (2017, April 26, final version):
First Edition, 2017
Timeline
:
The first complete version of all chapters on Overleaf should be done by September 2023, the latest. The final version of the book should be ready for submission to the publisher by the end of October 2023.
Some basic information
:
• Chapters from the 1st edition will only be included in the 2nd one if they are updated with the latest developments in the area and making appropriate references (if/when applicable) to the citations the chapter has received so far. Extensions and new materials are of course the most welcome.
• There are some new chapters in the volume, so the chapter numbering may not correspond to those in the 1st edition (see for details the Table of Contents of the 2nd edition).
• We are going to prepare a 100% camera ready manuscript, so please read the "instructions for authors", use the Springer LaTeX macros and the appropriate Overleaf directory.